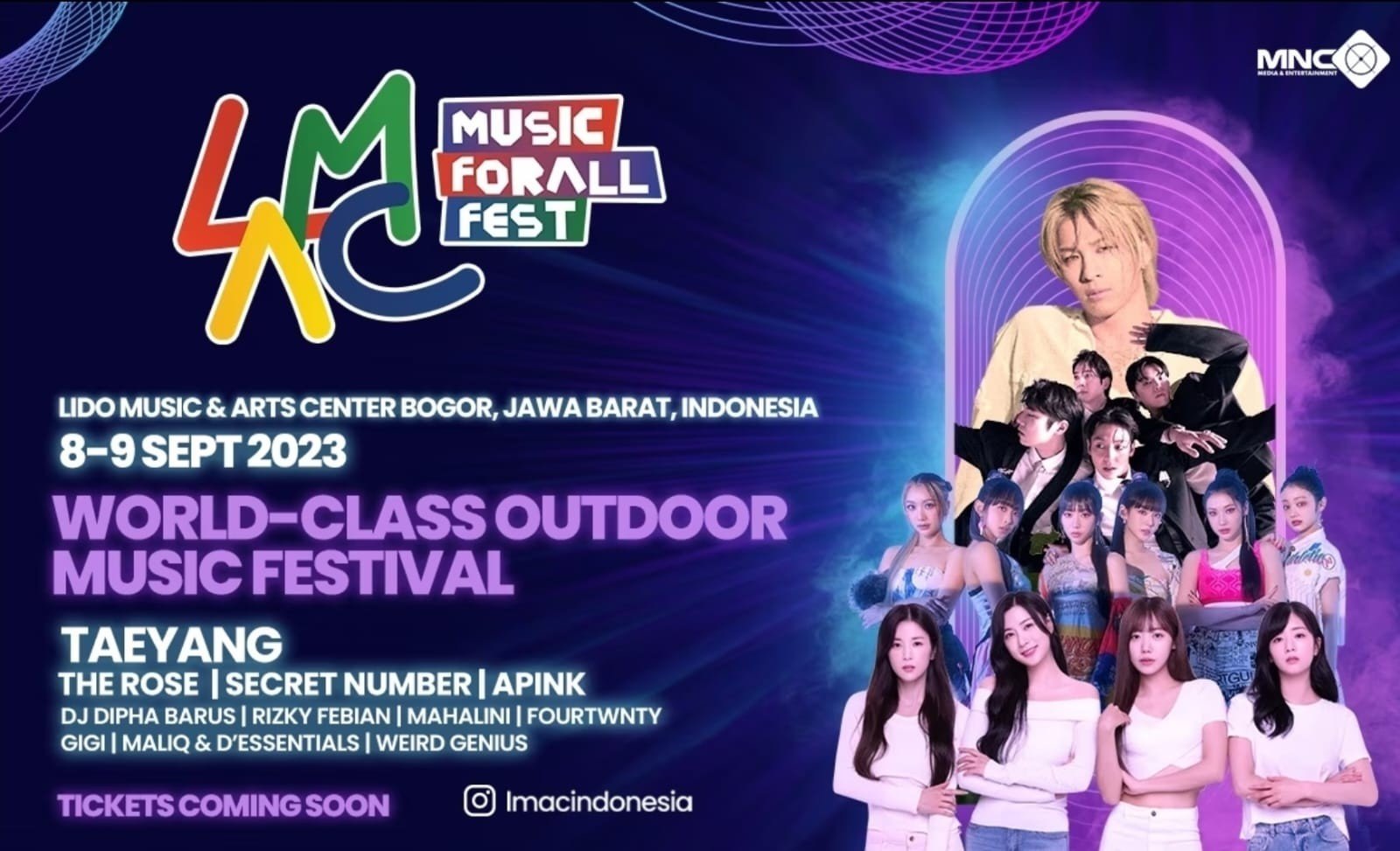 JAKARTA, iNews.id  –  Band rock-indie asal Korea Selatan The Rose bakal memanaskan MUSIC FORALL FEST yang dipersembahkan oleh  MNC Media & Entertainment. Gelaran musik ini digelar di Lido Music & Art Center, pada 8-9 September 2023.  
"I CAN MAKE YOU MAD, I CAN MAKE YOU SCREAM. But we can make The Rose come back to us! The Rose is a South Korean indie rock band that releases the latest singles Back To Me & Alive on 21 July and is so ready to rock #LMACMUSICFORALLFEST with us. Who's ready to scream this one at the top of their lungs?," kata Executive Chairman MNC Group Hary Tanoesoedibjo pada laman Instagram miliknya, Minggu (30/7/2023).
Selain The Rose, LMAC MUSIC FOR ALL FEST juga menghadirkan Taeyang, Secret Number, Apink,  Gigi, Maliq & D'essentials, Fourtwnty, Weird Genius, Dipha Barus, Mahalini, dan Rizky Febian.
Stay tune, jangan sampai  kehabisan tiketnya. Pastikan selalu menyimak info terupdate LMAC MUSIC FOR ALL FEST dengan follow akun sosial media @lmacindonesia.
Editor : Elvira Anna
Follow Berita iNews di Google News
Bagikan Artikel:
Konten di bawah ini disajikan oleh Advertiser. Jurnalis iNews.id tidak terlibat dalam materi konten ini.