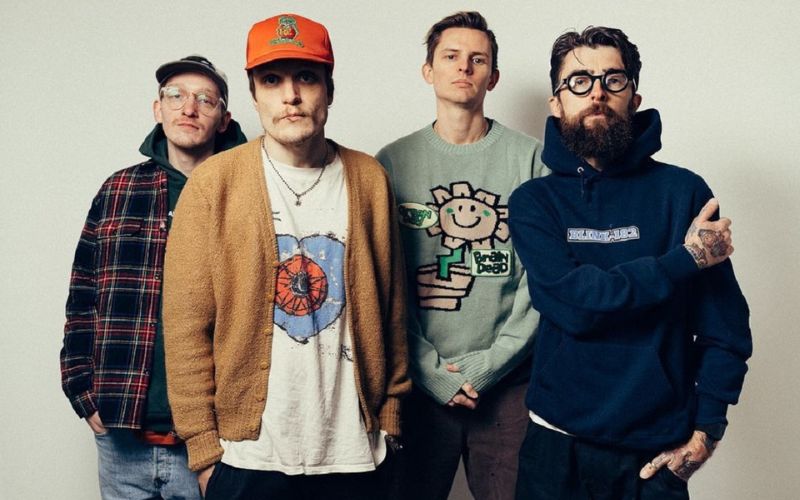 JAKARTA, iNews.id – Lirik lagu Wish You Were Here dan terjemahannya yang dinyanyikan oleh Neck Deep akan diulas pada artikel kali ini. 
Lagu ini dirilis pada tahun 2017, bertepatan dengan perilisan album 'The Peace and the Panic' oleh Neck Deep. Lagu Whis You Were Here dibawakan dengan format akustik yang sederhana, tetapi tetap bernuansa punk. Lagu ini menceritakan tentang seseorang yang kehilangan sahabatnya, dan berharap agar sahabatnya tersebut dapat kembali.
Berikut lirik dan terjemahan lagu 'Wish You Were Here' milik Neck Deep dikutip berbagai sumber, Minggu (29/10/2023).
Lirik Lagu Wish You Were Here – Neck Deep dan Terjemahan
Take it slow
Santai saja
Tell me all how you've grown, just for me
Katakan padaku bagaimana, hanya padaku
Could we all reminisce?
Bisakah kita bernostalgia?
Better yet, here's a pen
Lebih baiknya lagi, ini ada sebuah pulpen
Make a list
Buatlah sebuah daftar
Fill it full with all the things I've missed
Isi dengan semual hal yang telah aku lewatkan
'Cause I could barely drive past the school
Karena aku hampir tak bisa melewati sekolah
Without stopping to think of you
Tanpa berhenti memikirkanmu
And how we used to act the fool
Dan bagaimana kita biasa bersikap bodoh
But worst of all I wish I'd called
Tapi yang paling buruk ialah aku harap aku bisa memanggilmu
Editor : Johnny Johan Sompotan
Follow Berita iNews di Google News
Bagikan Artikel: